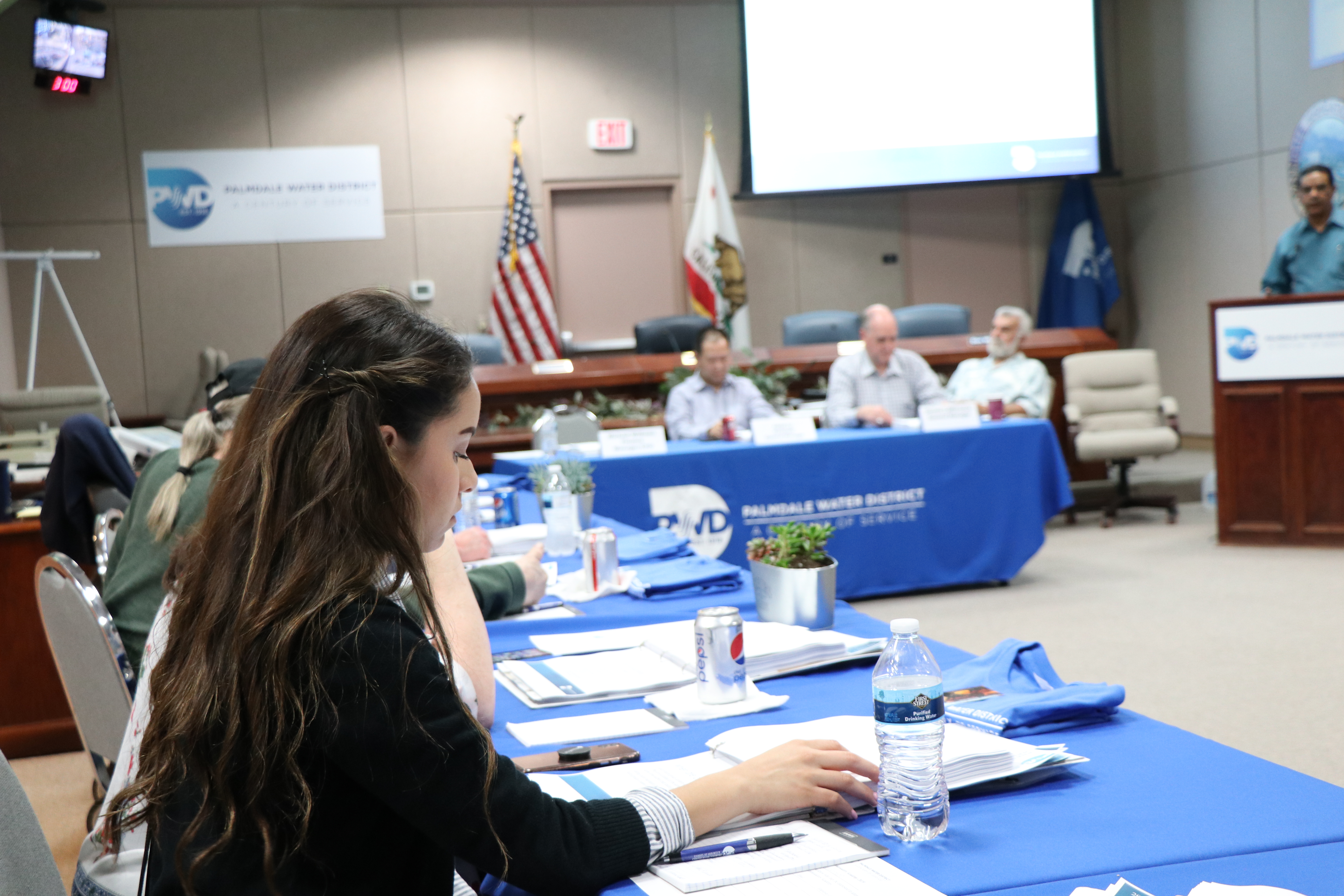 Palmdale Water District (PWD) is hosting a Water Ambassadors Academy to give interested community members the opportunity to learn in-depth about PWD's history, infrastructure, facilities, water sources, and future projects.
The goal of this program is to engage and educate a diverse network of individuals in the PWD service area and surrounding communities, who will become water ambassadors so that more people become familiar with PWD.  Ambassadors will also be encouraged to refer and nominate others to future academy sessions.
Spring 2020 Water Ambassadors Academy Details:
The academy is structured into four (4) separate sessions, each covering a different topic. Three (3) weekday sessions and one (1) weekend session.
Session 1: PWD History and Water Supply Sources
Wednesday, March 4, 2020
5:30 p.m.- 7:30 p.m.
PWD Board Room
Session 2: Infrastructure/Organization/Operation
Wednesday, March 11, 2020
5:30 p.m.- 7:30 p.m.
PWD Board Room
Session 3: Planning for the Future
Wednesday, March 18, 2020
5:30 p.m.- 7:30 p.m.
PWD Board Room
Session 4: Littlerock Dam and Reservoir & Water Treatment Plant Tour/Graduation
Saturday, March 21, 2020
9 a.m.- 1 p.m.
Leslie O. Carter Water Treatment Plant
Applicants selected for the program must commit to all four scheduled sessions. There are no fees, tuition or charges to participate in the Water Ambassadors Academy. Space is limited.  Sign up.
If you would like more information, please contact Public Affairs Specialist Laura Gallegos at lgallegos@palmdalewater.org or 661-441-5944.
The deadline to submit applications is February 14, 2020.
*Dinner will be provided before each evening session begins.