The Palmdale Water District (PWD) is one year away from its 100th anniversary, and an integral part of the celebration is researching and sharing its dynamic history with the community it serves. The District has grown exponentially from its early days in 1918 when 200 people received service to today's population of more than 115,000 people. Through the century, PWD has undergone major changes to meet water demands. But one thing has never changed – our mission to provide high-quality water to current and future customers at a reasonable cost.
The history of PWD began in 1918 when a new dam was proposed for Little Rock Creek. Due to the steep $300,000 price tag, it was decided that a public irrigation district could best finance the project. On July 9, 1918, the public voted to form the Palmdale Irrigation District, which became officially established by a resolution signed by the Los Angeles County Board of Supervisors on July 22, 1918.

The Palmdale Irrigation District, which became PWD in 1973, provided irrigation water for the agricultural community and built the Littlerock Dam with Littlerock Creek Irrigation District. The multiple-arch dam on Little Rock Creek was designed by engineer John S. Eastwood, who had previously designed nine dams in the U.S. and Canada. The Littlerock Dam became known as the biggest multi-arch dam in world when it was completed in 1924 after two years of construction. But through the years, the dam's integrity was questioned several times. A roller-compacted concrete structure was added to the dam in 1994, which brought it up to state-mandated regulations.  Read more about the history of Littlerock Dam.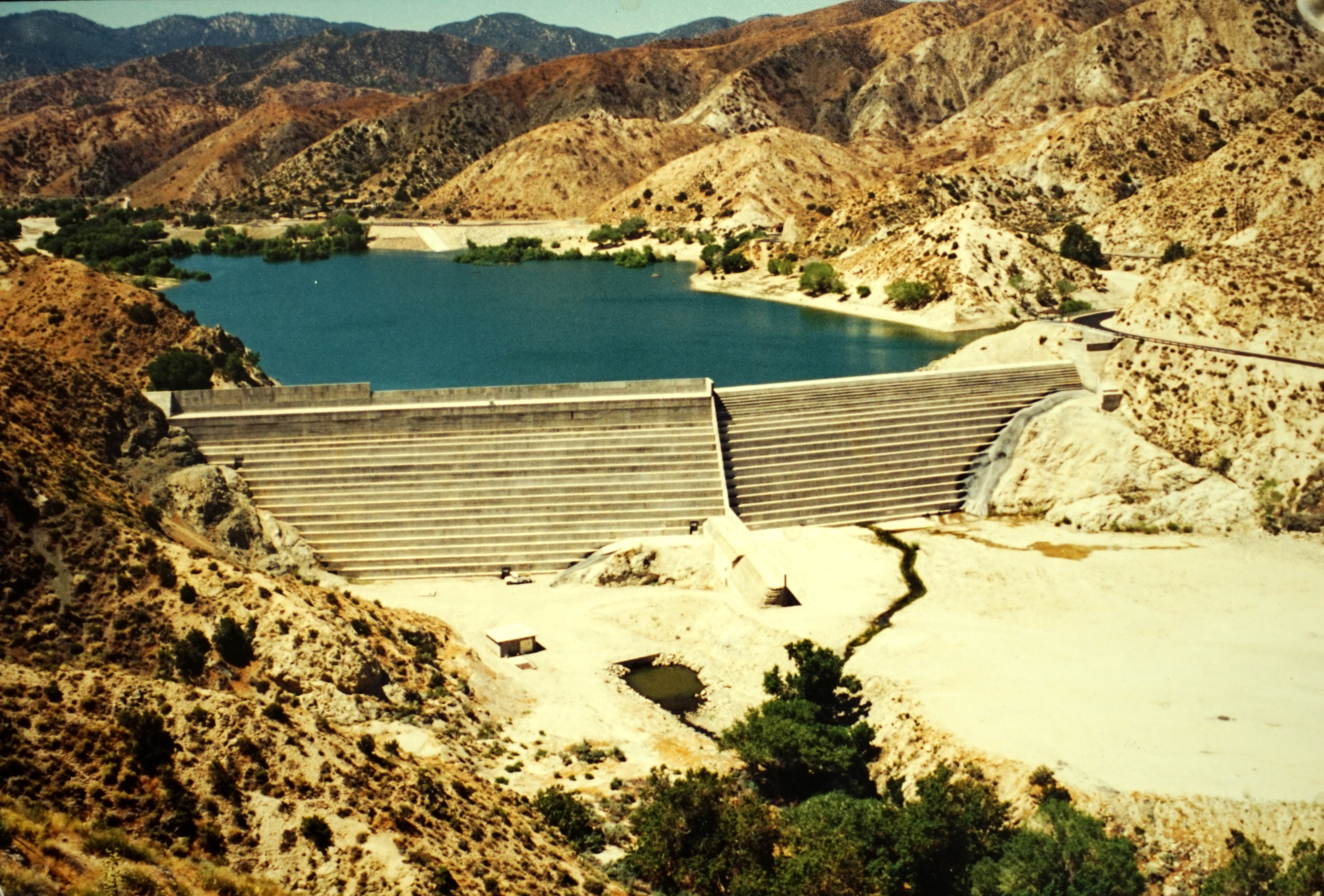 Today, Littlerock Dam and Reservoir supplies 12 percent of the District's water source. The two other sources are the State Water Project (California Aqueduct) at 50 percent and groundwater at 38 percent. To distribute the water to its customers, PWD maintains 413 miles of pipeline ranging in size from 4" to 48" in diameter, and operates 26 water wells, 15 booster pumping stations and 20 storage reservoirs with a total capacity of 52 million gallons of water.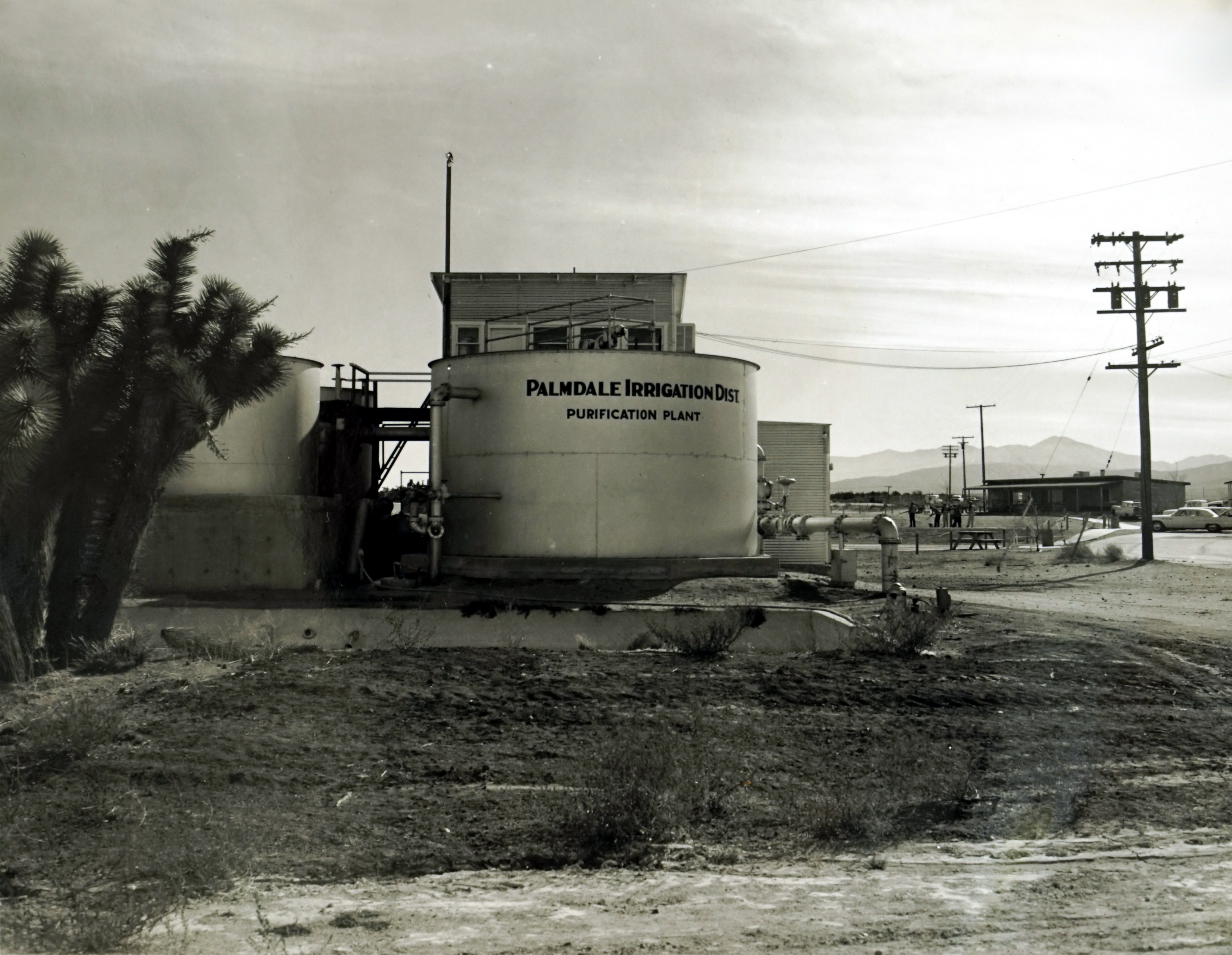 Over the years, PWD has updated its facilities to ensure that it can continue to supply high-quality water to a growing community within its 187-square-mile boundary in unincorporated northeastern Los Angeles County and the City of Palmdale. In 2009, the then 22-year-old water treatment plant was upgraded and expanded to allow up to 35 million gallons of water per day to be processed using a state-of-the-art charcoal filtration system. The plant was named the Leslie O. Carter Water Treatment Plant in 2010 in honor of Les Carter who had served on the District's Board of Directors from 1971-2004.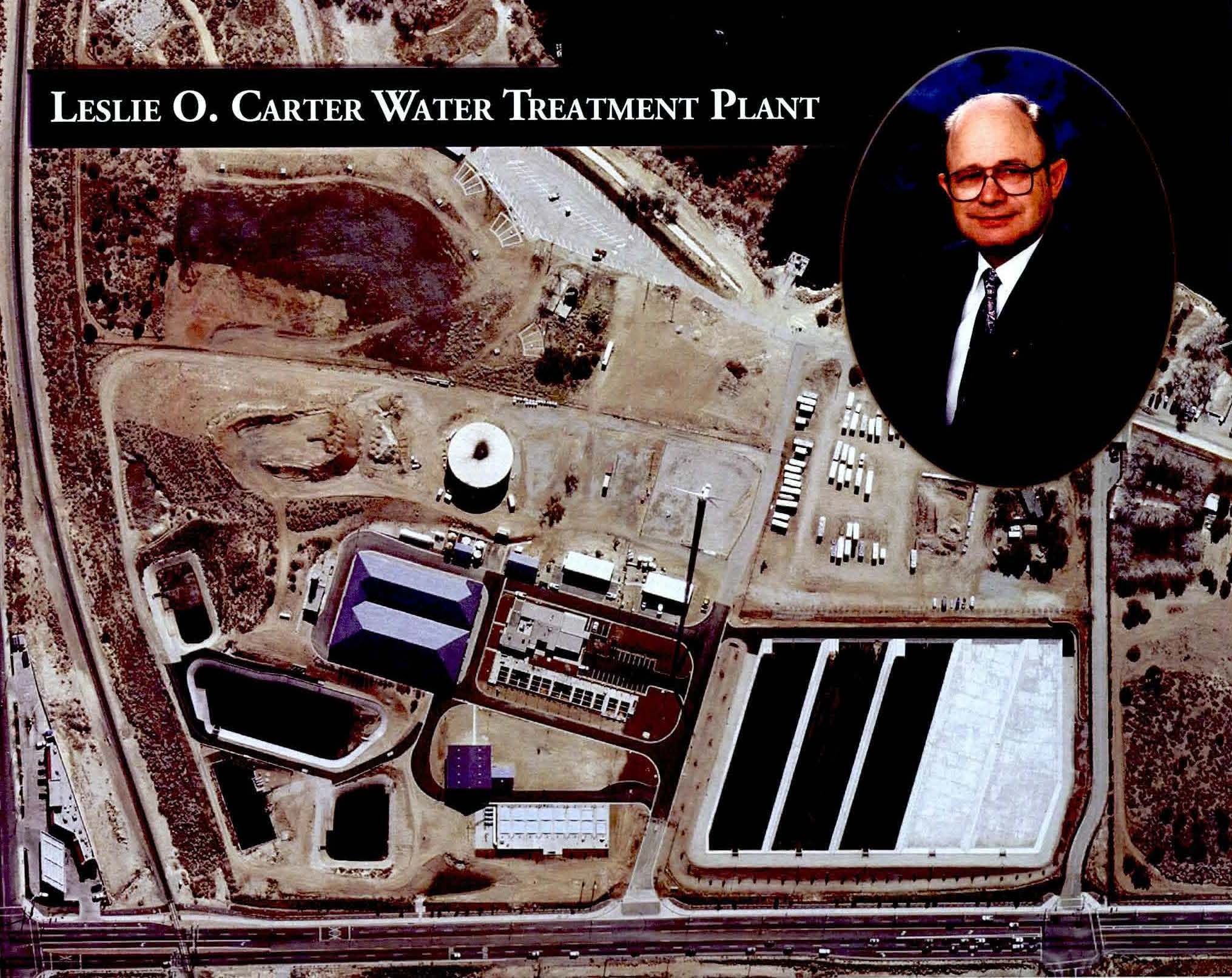 As the centennial celebration gets underway, there are two major projects that will take PWD into its second century of providing water services. The first is the Littlerock Sediment Removal Project, which will increase the capacity of the Littlerock Dam and Reservoir by removing sediment so that the dam can return to its 1992 planned capacity of 3,500 acre feet of water. As of today, it will take 7 to 12 years to remove the sediment and the continuing silt that builds up.
The second project is the Palmdale Regional Groundwater Recharge and Recovery Project. This groundwater banking program will take a blend of recycled water with California Aqueduct water and spread it over a 160-acre site. This blend of water will filter down through the ground where it will join the natural aquifer.
Both of these projects, which are in their initial phases, will take the Palmdale Water District into its second century of service.